About us

South Pacific Packards was formed by a group of New Zealand Packard enthusiasts in 1993. Since then the Club has grown to over 90 members who between them own over 170 Packards ranging in year from 1917 through to 1958, some restored, some under restoration and others awaiting restoration. The Club is proud of the fact that it has at least one example of most of the models produced by Packard during these years.
The Club is a Region of the Packard Automobile Club (PAC) in America and has strong links with the PAC and Packard Automobile Club of Australia (PACA) both through individual members and at the Club level. Indeed members of both the PAC and PACA have participated in South Pacific Packard Rallies and South Pacific Packard members regularly make the trip across the Tasman Sea to participate in PACA Rallies. In March/April 2018, there was a major rally entitled Destination Warbirds 2018 to Wanaka with around 150 people attending in just under 50 cars including from USA and Australia.

The Club is very active and holds regular national rallies throughout different areas in New Zealand.

Club members take the opportunity to gather together at least once a year at the Napier Art Deco rally held in Napier each February.
Club membership is open to anyone with an interest in Packards, you don't need to own a Packard to be a member. If you would like to become a member, please Join the Club. We look forward to hearing from you.
We hope that you enjoy looking at this website, the Packards in the Club and the activities the Club has to offer.....
ASK THE MAN WHO OWNS ONE!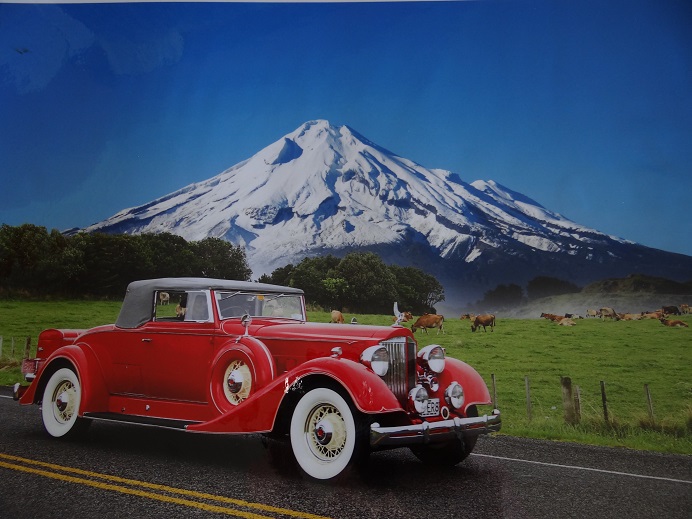 1934 Packard Super Eight Coupe Roadster 1104-759

The Packard Script and family crest are the registered trademarks of the Packard Club, PAC.